Skip to Content
Stadium Club Orlando
The Game Plan
Stadium Club™ is on the way. We're building a world-class team to bring you the ultimate good time, and we'll be kicking things off with experiential Sports Simulator Suites, 360º game days, high-sensory late-night programming, and a fresh, chef-driven take on sports bar classics. After that? You'll have to wait and see…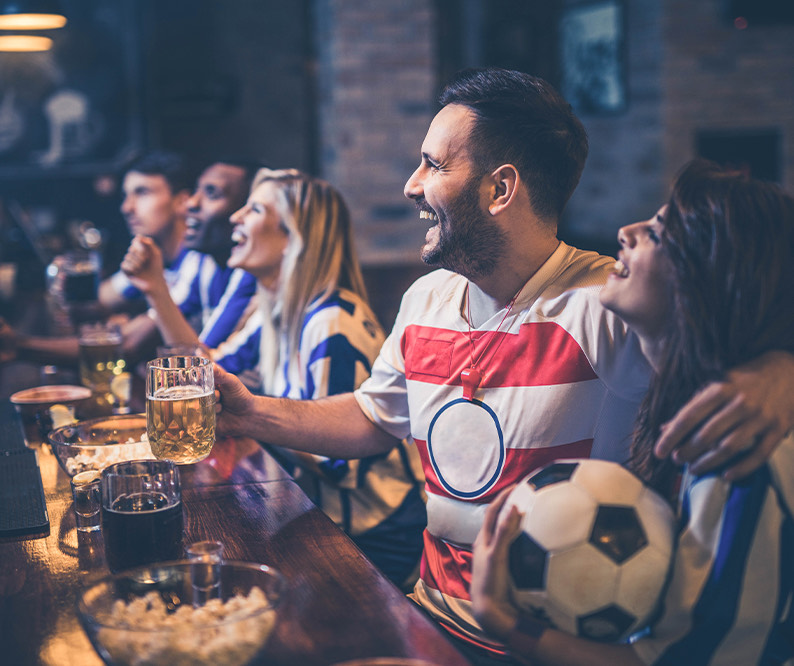 The Highlight Reel
Sports Simulator Suites
Nightly DJ
Chef-Driven Menus
Curated Cocktails
Private Event Packages
Game Day Programming
The Spread
So…what'll it be? Our extraordinary culinary team is hard at work crafting a shareworthy menu of reimagined stadium fare. On the roster: fresh-from-the-oven Neapolitan pizza, unique burgers, and delectable dishes with a global flair like Pork Belly Bao Buns.


Watch for our menu which will be posted in mid December.
All Day,
All Night
Whether you're catching your favorite game during the day or looking for a high-energy space to hang with your crew, at Stadium Club we seamlessly blend the exhilaration of sports with the allure of nightlife. Don't just imagine the perfect day and night out—live it with us. Experience the evolution of entertainment, where every moment shines brighter than the last.
Get Hype
This is where you'll experience the thrill of sport as if you were at the stadium—we're talking 360º immersion, special effects, and the crowd going wild. And once your adrenaline is pumping, jump into our Sports Simulator Suites to get in on the action yourself, whether it's Full Swing Golf, Quarterback Challenge, Home Run Derby, Field Goal Kicking, and more.
Watch for details on our Sports Simulator Suite packages in early December.